"Listen, traveller:
I am the boards for your cradle, the wood for your boat, the top of your table, the door to your home.
I am the handle on your tools, the cane for your old age.
I am the fruit that delights you and nourishes you, the welcome shade that protects you from the heat of the dry season, the loving refuge of the birds that brighten your hours with their songs and keep the insects from your fields.
I am the beauty of the countryside, the cornerstone of the garden, the mark of the mountain, the landmark on the road.
I am the firewood that warms you on winter days, the scent that delights you and perfumes the air at every hour, the health of your body and the joy of your soul.
And, lastly, I am the makings of your casket.
For all this, traveller who gazes at me, you who plant me with your hands and can call me your child, and who have meditated on me so many times, embrace me with your eyes, but do me no harm."
El arbol
Rabindranath Tagore
Trabajos
mesa con madera recuperada...
.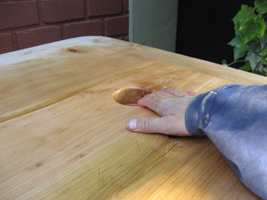 .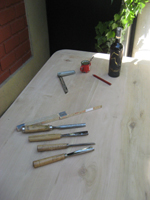 ..
Pie de ducha en piedra de la patagonia...